Hello all,

I dropped off some of the material for the Comparative Studies program; however, they are still waiting for one or two other items. I will have to give FAU a call to make sure that everything is received and sent to the correct office by the deadline.

On a different note, this blog has appeared on Museum Blogs. I am hoping we might get more exposure for both my work and the museum. And, if you found this blog through Museum Blogs; a big welcome to you.



CLICK TO ENLARGE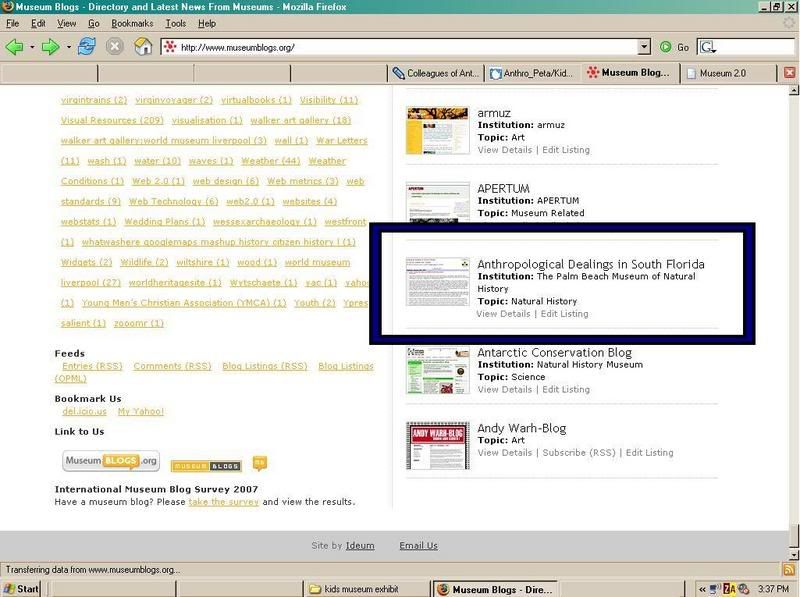 I have dropped off more material at the Children's Museum of Boca Raton. While the official opening (and the associated opening events and activities) is not until February 25th, the exhibit itself will probably be installed by the middle of the month.



CLICK TO ENLARGE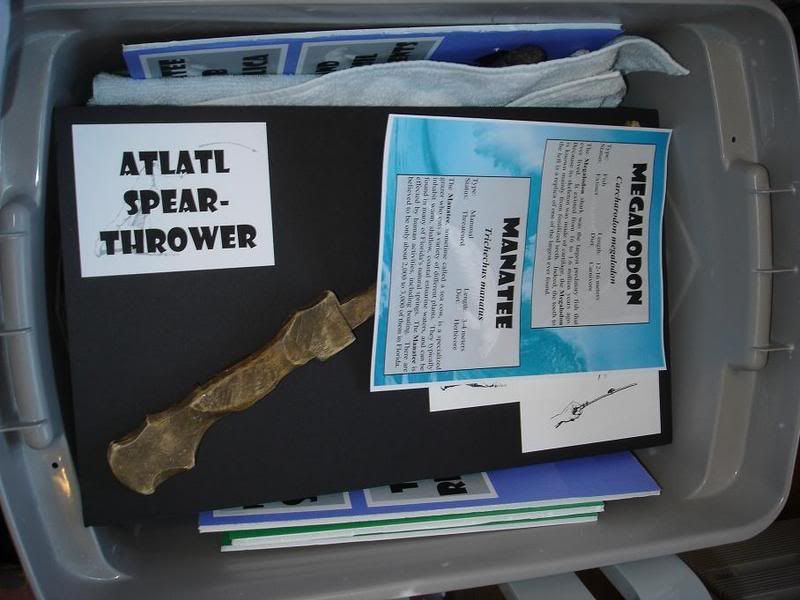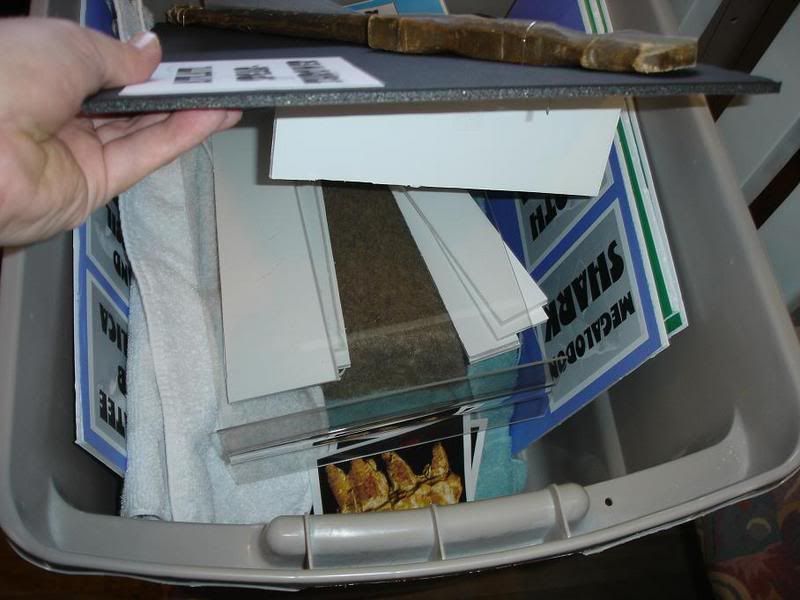 First off, here is the box of stuff. I have purposely designed everything to fit inside two standard plastic boxes. After this exhibit has finished at the Kid's Museum, I am hoping we can update (and even improve) a few things and we have a ready made traveling exhibit.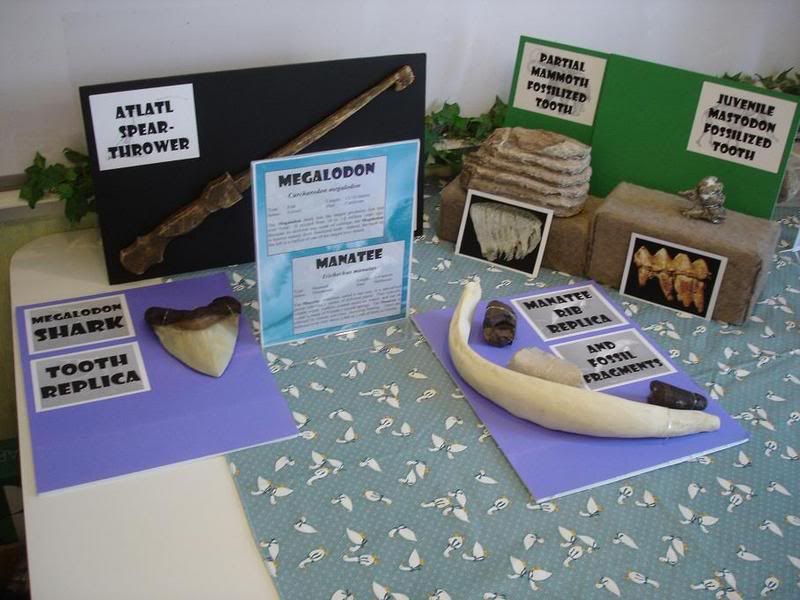 This is a general overview of the material I took over there. You'd be surprised what you can fit inside one box!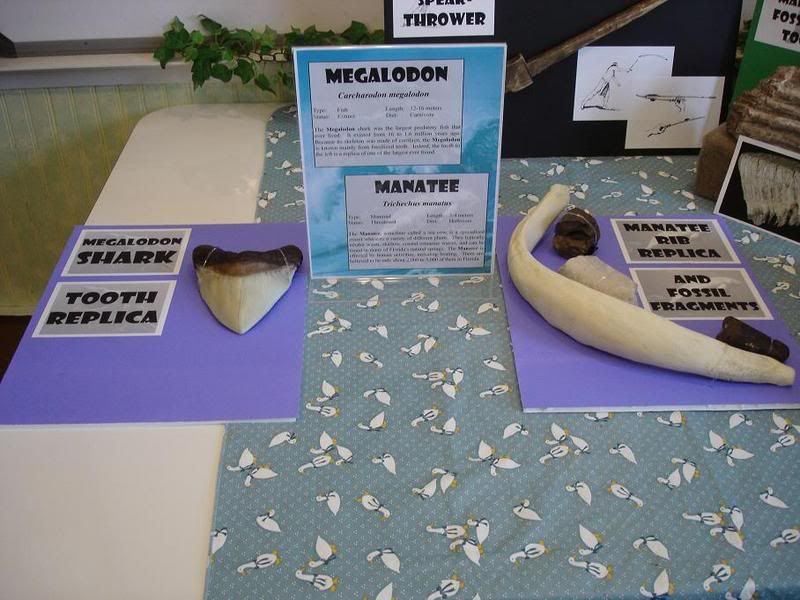 Both of these photos show the general orientation the items will take on the exhibit shelves. On the left we have a replica megalodon tooth and a replica manatee rib with example fossil rib fragments. On the right are a juvenile mastodon tooth and a fragment of an adult mammoth tooth.



Obviously, as an exhibit on archaeology, we have to have some human-made tools. The atlatl was used by the Native Floridians to hunt mastodons and mammoths, along with many other animals.



This is everything that I have taken over to the Kid's Museum, including the material from the first delivery. I'd estimate this is about 2/3's of the total inventory that will be on display.



Finally, while I have previously shown the area where the exhibit is going in, along with the tall case, this smaller case will also be used. The plan is to have faunal bones on the bottom shelf, tools on the middle shelf, and Spanish Contact on the top shelf.