Hello all,

The museum has a number of events and activities coming up, so I decided to put together some T-Shirts to offer for sale to the attendees. I have completed some basic museum shirts, and some specific designs for Darwin Day. These designs have been uploaded to CafePress. I hope to add more as I have time.

So far, there are six different designs. Each design is available in a variety of different shirt styles. If you happen to like any of the designs, just click on the photo and it will take you to the appropriate place to chose the style you like and order the shirt.



Click The Design Style You Like For More Information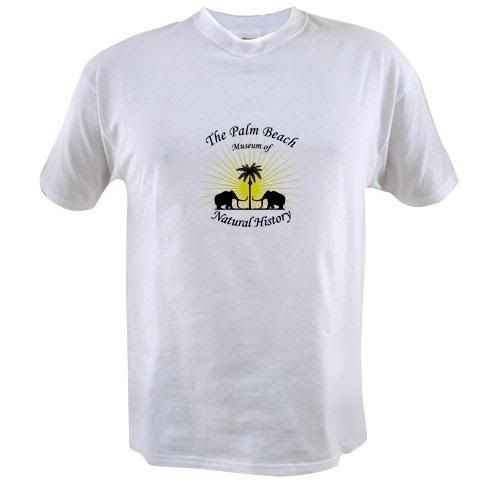 This first one is straightforward, a The Palm Beach Museum Natural History logo shirt.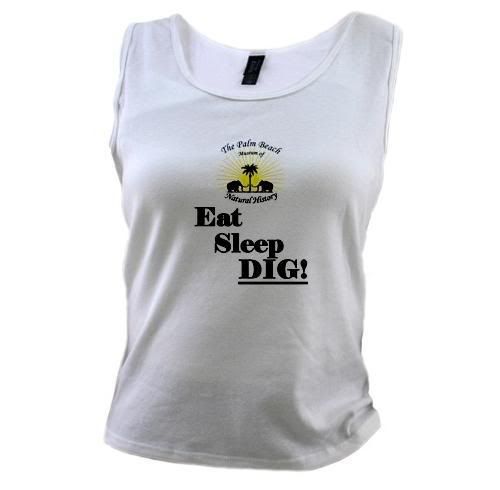 Some of you regular blog readers may remember this one, our Eat, Sleep, Dig shirt.



Another simple shirt with our logo and Darwin Day 2007.



This one is a little bit silly, but still amusing.
I climbed down from
the trees, and all I got
was this lousy T-Shirt
Darwin Day, 2007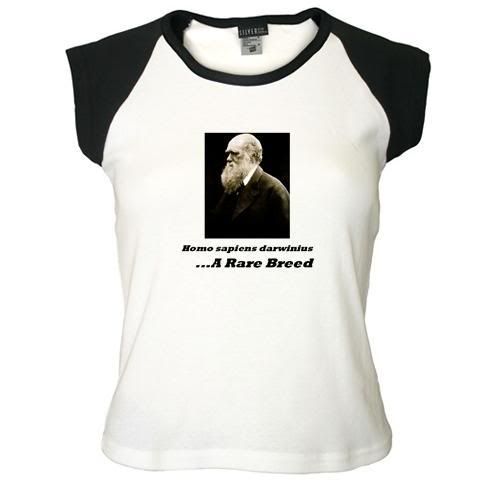 I really liked this one, with Darwin's photo and
Homo sapiens darwinius
…A Rare Breed



Finally, this is another straightforward one, a Gold Coast Anthropological Society logo shirt.