Hi all,

Recently, I have been very, very, very, busy, busy, busy. What am I working on?

Well, first we have our February Gold Coast Anthropological Society meeting on Wednesday the 7th. I will be leading the after-meeting discussion on Neanderthal Evolution. This particular topic was chosen to compliment the upcoming Darwin Day event at Flamingo Gardens (but more on that soon). I have designed 5 posters that I will be using during the discussion, along with the museum's David E. Crawley Neanderthal Collection of replica skulls. Previously, I presented information on this subject at the 7th International Congress of Vertebrate Morphology. I always meant to submit a paper on the same subject, but never got around to finishing it. Still, the PowerPoint presentation I used at the 7ICVM was a great source for making these posters.



Click to Enlarge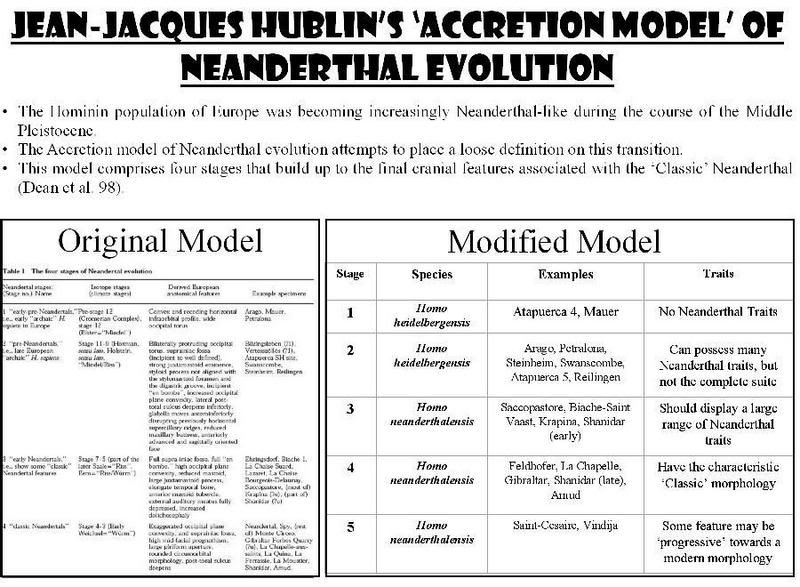 Next up, we have Darwin Day at Flamingo Gardens on February 11th. I am also giving a lecture here; this one is on the 'physical evidence' of evolution. I have the outline for that presentation finished, and just need to fill in some of the details. I have also made two poster-size advertisements for our museum's T-Shirts. Hopefully, some people will like the designs I put together.

Third, by February 14th I need to have finished everything for the Florida Archaeology exhibit at the Children's Museum. Why by that date? Because that is the day the exhibit is going to be installed. Then, on February 25th we have the opening event for that exhibit. There will be a number of activities including simulated artifact digs, how to use an atlatl, a guided tour through the exhibit, coloring now-extinct Pleistocene mammals, and designing your own pottery type.

Finally, by February 27th everything for the FAU Library Florida Archaeology exhibit must be ready to be installed. At that point I need to work on the material for the lecture I will be giving on the same subject at the library on March 21st.

Did you follow all of that?

Still, the good news is that I am quite deep into finishing these various projects. It is amazing what a little time and a little hard work will do.