Hello all,

I have been extremely busy. In the last two weeks I have put the finishing touches on the exhibit at the Children's Museum, been involved with the opening event at the Kid's Museum (photos coming soon), built and installed the exhibit for the FAU library, continued working on the Spanish River Complex project ensuring that it is far enough along to send in an abstract for a paper presentation at the FAS conference on that same subject, and I have been working on the editor's and reviewer's notes on my article, which need to be resubmitted by March 19th if there is a hope of making the next issue. If I have time I will update with more specifics on each of these items. Until then, here is the photo gallery of the Florida Archaeology exhibit at FAU's Main Library.




Click to Enlarge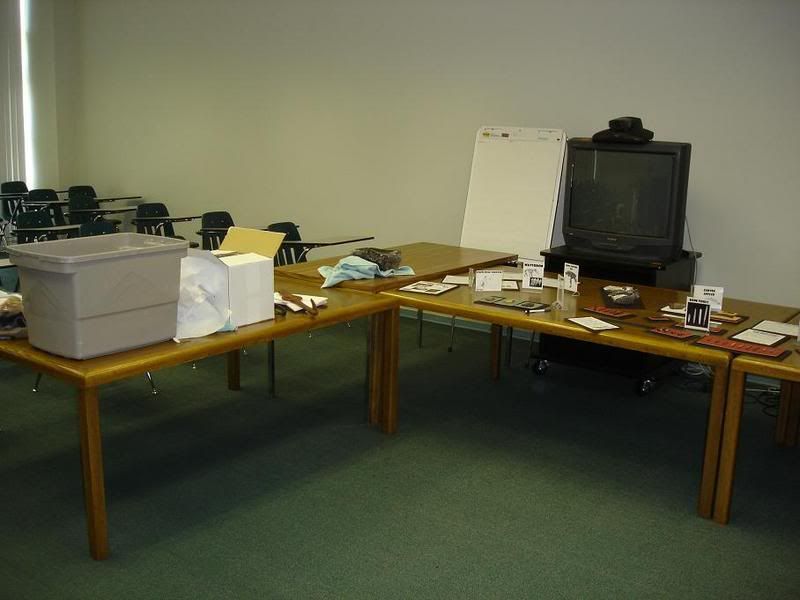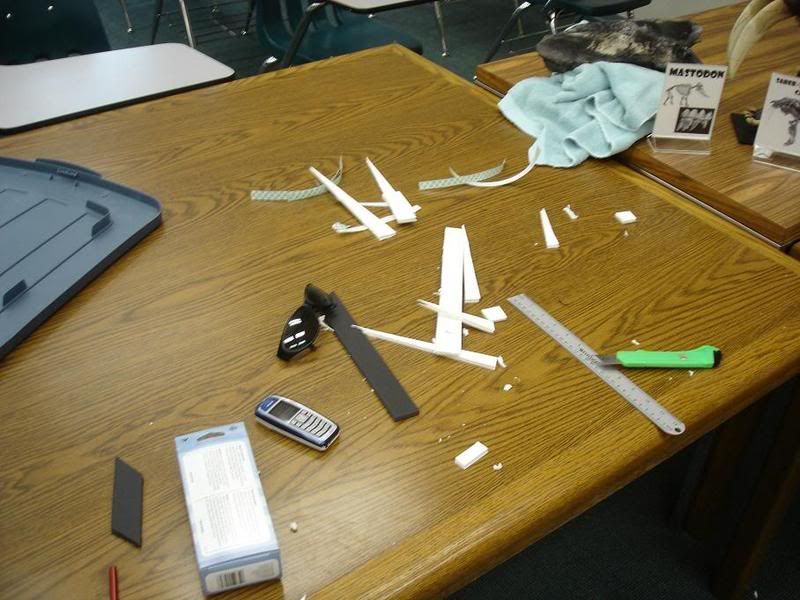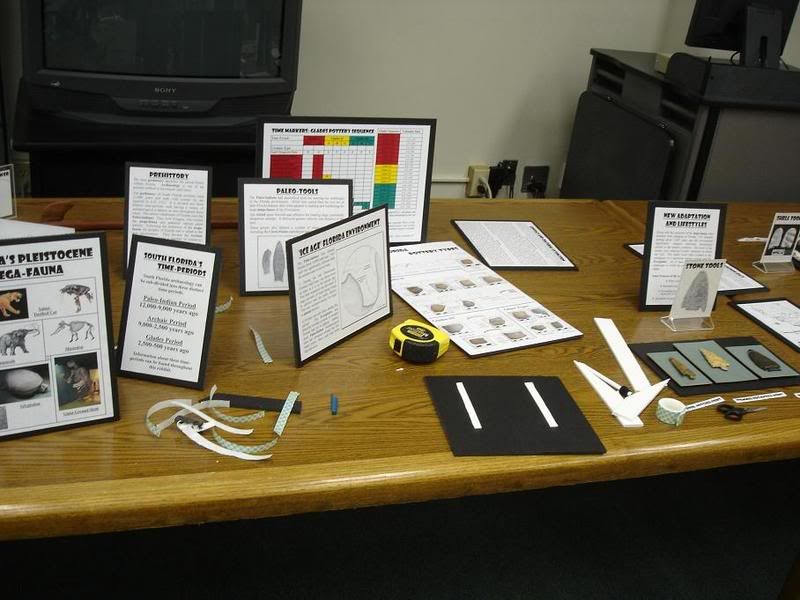 First, I had to finish construction of the mounts and signage. I did not stick the stands to the backs of these items beforehand, because I wanted to see how everything worked in the case.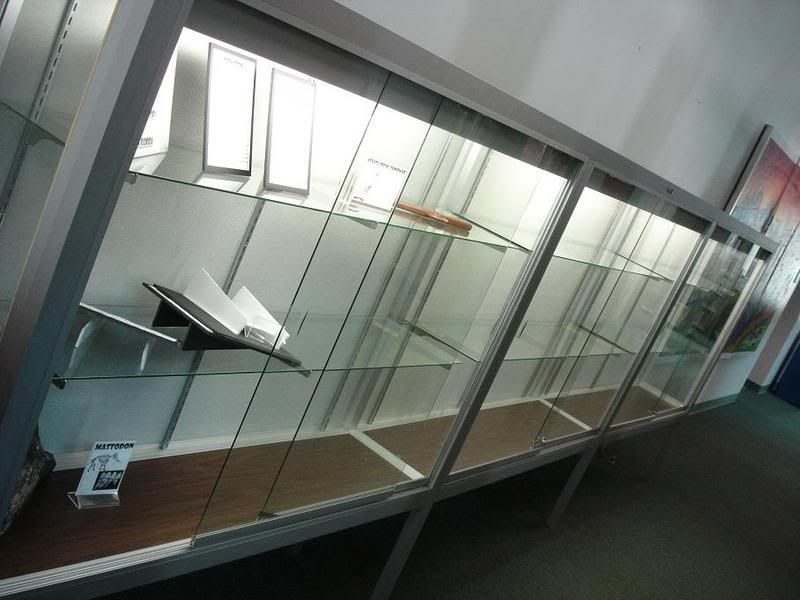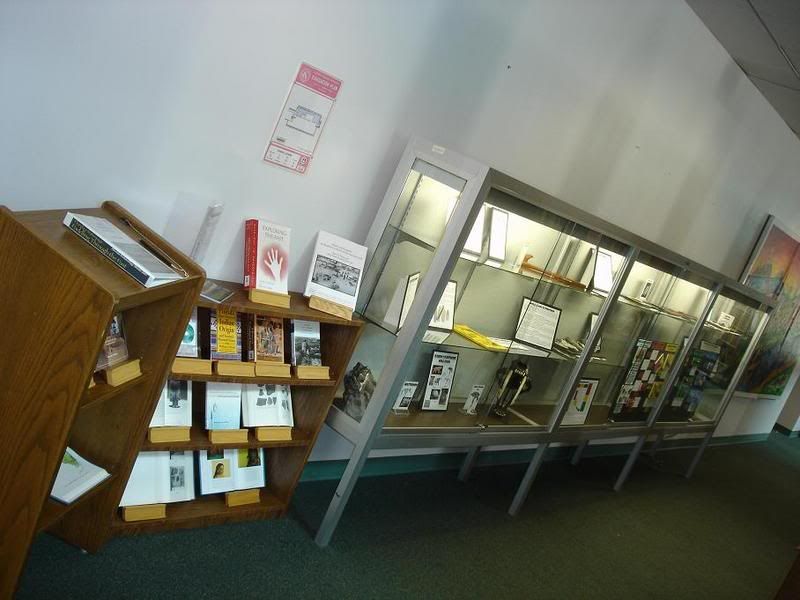 Next up, everything had to be put in the case, arranged, and finalized. The image on the right shows the final set-up.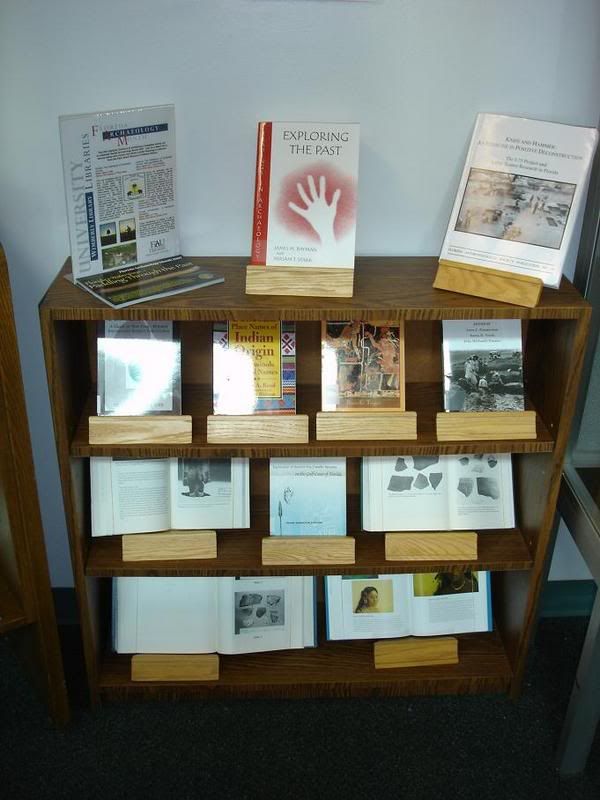 With this being a library, books were also important. So, next to the case the library staff put up a couple of bookshelves with volumes on Florida Archaeology. They also added a guest book, and I am looking forward to reading the comments.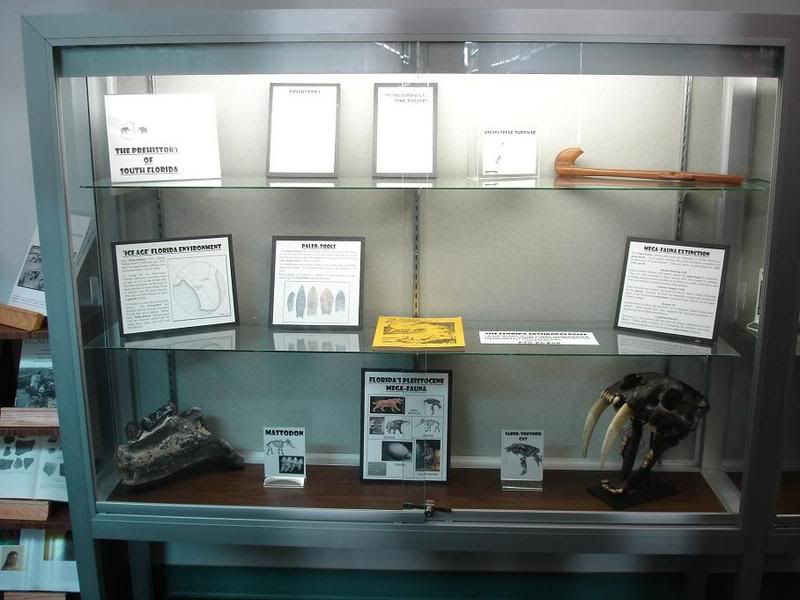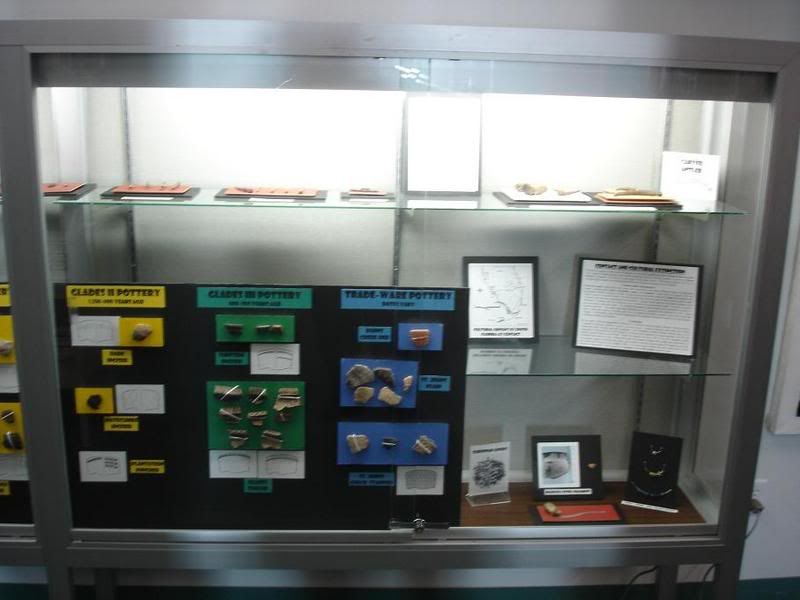 In these three shots you can see close-ups of each section of the case. Going from left to right is loosely moving from the oldest material to the more modern.



Finally, a close-up of the pottery boards, and one more shot of the entire exhibit.